Destination & Extreme Weddings In Las Vegas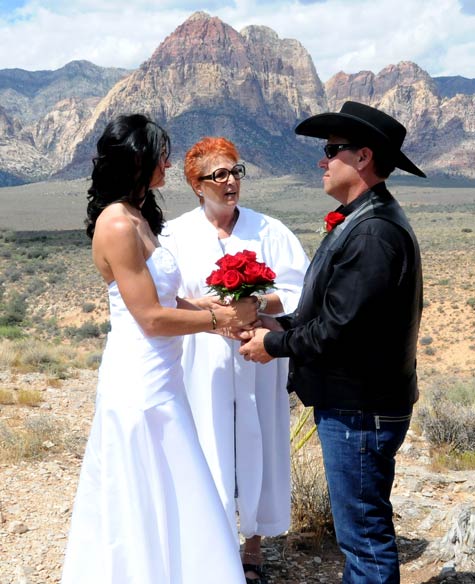 Adventurous couples are not left out when it comes to getting married in one of our popular Extreme or Destination Wedding Packages. The gorgeous area around the Las Vegas valley is ideally situated for our off-site weddings. Just a limo ride away, you can tie the knot at a number of spectacular or unique locations. You'll be whisked away to the most memorable, picturesque wedding ever. And, we make it all so easy! Your minister, photographer and flowers will all be there when you arrive.
Renewal of Vows Ceremonies
Already married? Destination weddings make wonderful wedding vow renewals, and no paperwork is required. It's a touching way to say "I Do" to each other all over again, and to have an unforgettable anniversary adventure. All of our Extreme and Destination weddings are so thrilling that they should be on almost anyone's bucket list. Believe it or not, some of these wedding vow renewals are arranged as a surprise to the bride or groom. Call us, and we'll make it happen for you!
Have a question? Call toll free 1-800-574-4450 to speak with one of our Destination and Extreme Wedding specialists.