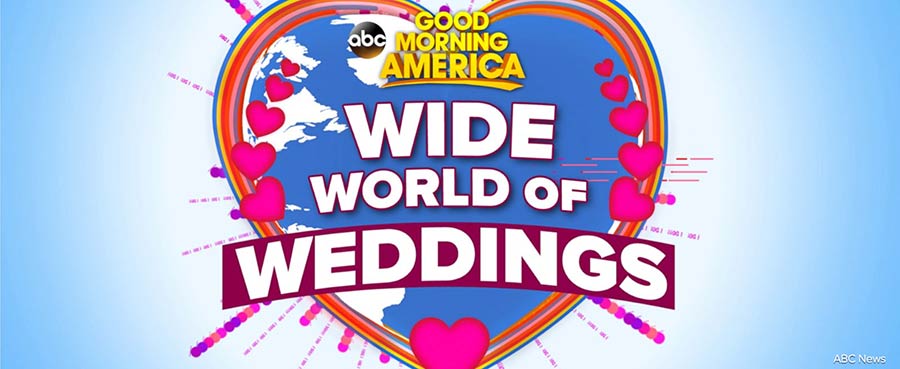 Good Morning America's Wide World of Weddings
"Good Morning America" recently celebrated the start of wedding season with a 24-hour marathon live stream featuring 100 couples getting hitched in various locations all over the world. We're very proud to announce that VIVA LAS VEGAS WEDDING CHAPEL was among them!
The GMA film crew were on hand to capture our famous Elvis Pink Cadillac wedding ceremony, returning later in the evening to film our one-of-a-kind James Bond Themed Wedding, with a live singer performing Diamonds are Forever during the ring exchange, and "007" himself performing the ceremony!
Other weddings during the nuptial marathon for "Good Morning America" took place in Times Square studio; New York City's City Hall; Gretna Green, Scotland; San Francisco's City Hall; Las Vegas' Little White Chapel (a neighbor of ours); Soeul, South Korea; Los Angeles; Detroit, Michigan; and at the fabulous Disney World in Orlando, Florida.
"GMA" live streamed back-to-back weddings, including behind-the-scenes peeks at the various matrimonial venues. We were thrilled to be a part of the day of weddings, which culminated in a live mass wedding on the Friday, April 29th "Good Morning America" program.