Ron DeCar's Event Center is the newest venue for Las Vegas wedding receptions, located right on the Las Vegas Strip.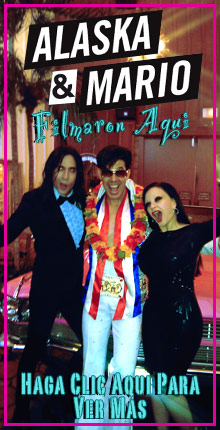 Old Tradition, the groom shouldn't see the bride until she walks down the aisle! New Tradition, getting hitched in Fabulous Las Vegas! Our "First Look" packages marry the old with the new.
At Viva Las Vegas Weddings brides can ride in a separate limousine, primp with their wedding attendants in a luxury suite and enjoy individual wedding coordination.
Check our Viva Las Vegas
First Look Packages
Viva Las Vegas Wedding Chapel Video Archive
Viva Las Vegas Wedding Chapel's Video Streaming services and Video Archive services are online starting February 1st, 2012. We are excited about these new services and the features we are able to offer our Las Vegas wedding couples. Please note; that as a result of these upgrades the Video Wedding Archive is now split into two groups: Weddings After February 1st, 2012 and Weddings Before February 1st, 2012. Please click the link below that applies to the date of your wedding ceremony.
Wedding Couples who were married on or after February 1st, 2012, your wedding is located in our modern video archive.
Wedding Couples who were married before February 1st, 2012, your wedding is located in our classic video archive below.
Video Archive before February 1st, 2012
Have your wedding posted in our Las Vegas weddings Internet archives
For future viewing your wedding video can be posted in our monthly video archives for a generous 60-90 days. The price for posting your video to the video archive is $25.00. We do not charge visitors to view your live wedding or access your wedding archive!
Want to preserve that memory forever? You can order a DVD of your wedding! Upon check in at the Chapel, our wedding coordinators will ask you if you want your indoor wedding streamed live. If you do not choose to stream your wedding, we cannot archive your ceremony later. Any other questions? Please ask the chapel. Your friends and family can also view your nuptials from any location worldwide, live on our Viva Las Vegas Wedding Chapel Streaming Web-cam.
How long before my wedding video is in the Viva Video Archive?
It takes us about 48 hours to add your wedding video to the Viva Las Vegas Video Archive. If you don't see your wedding within 48 hours from your ceremony, please contact the chapel or Call us at (702) 384-0771, (800) 574-4450.
Do you have Real Player installed on your computer?
You must have Real One Player Installed on your Computer to view the weddings! For support on RealPlayer or Realone Player software go to Real Player. Thank you, Thank you very much!
January 2012, Archived Weddings
December 2011, Archived Weddings
November 2011, Archived Weddings
Are you having issues with playing videos from the archive?
Due to network connections, real audio speeds may vary depending on network congestion and your ISP connection. We are not responsible for network outages, computer gremlins, power outages or acts of God that may interfere with our live web streams.