Ron DeCar's Event Center is the newest venue for Las Vegas wedding receptions, located right on the Las Vegas Strip.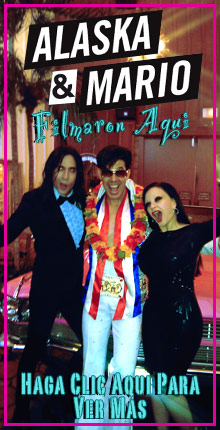 Old Tradition, the groom shouldn't see the bride until she walks down the aisle! New Tradition, getting hitched in Fabulous Las Vegas! Our "First Look" packages marry the old with the new.
At Viva Las Vegas Weddings brides can ride in a separate limousine, primp with their wedding attendants in a luxury suite and enjoy individual wedding coordination.
Check our Viva Las Vegas
First Look Packages
Viva Las Vegas Little Chapel
Our Little Chapel Offers a Private, Intimate and Romantic Wedding Ceremony
Our Little Chapel is adorned in French vanilla satin, accentuated by a luminous burgundy tile floor. The richness of the color was designed to set off the bride's beautiful white train to full advantage. She'll look elegantly aglow walking down the aisle!
For a smaller Las Vegas wedding, just for the two and up to 36 guest we offer our new Little Chapel. It will remind you of a little French salon. The quaint European decor lends an exquisite sense of solitude. This venue offers a picturesque cake/reception counter in stunning burgundy tile work, perfect for formal photos.The Little Chapel is also equipped with web cam, so you'll be able to share your cherished moment with family and friends back home.
Our Little Chapel is only available for packages of $375 or above.
Thank You Letter From From Bobbi and Jason Hosmon
We just wanted to say Thank You SO MUCH for putting on a Top Notch wedding for us. I made a phone call and within a week we had a wedding made in heaven! I've watched both the live video cam and the video that you did for us many times and it gets better each time! We had friends and family that watched the wedding live...and many more that got to see it because of the archived video from the live cam!
Your photographer was great...I had no idea that he was running all over the place taking pictures, working the audio, and running the video camera as well! I can't wait to see the proofs! Ron, the minister, was wonderful! I was so worried that he would be dry and humorless, but he was full of smiles! He also touched us and our family and friends with his thoughtful words and well rehearsed verses. The entire wedding was orchestrated VERY WELL. It ran more smoothly than I could've ever imagined or planned on my own!
...and the reception! WOW...I didn't have any idea how it would turn out...but it was WONDERFUL! The cake, the decorations, the DJ, the BAR...all I can say is WOW...both professional and FUN!
I know that behind this "smooth running machine" is a group of people who really care about weddings and the people in them. We thank you from the bottom of our hearts for making this day even more special with your professionalism and kindness.