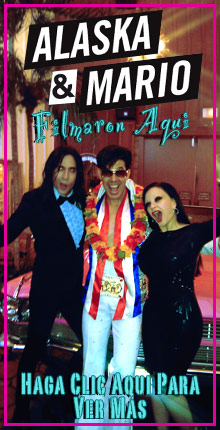 Ron DeCar's Event Center is the newest venue for Las Vegas wedding receptions, located right on the Las Vegas Strip.
Outdoor gazebo weddings provide
a beautiful and natural backdrop for traditional and not-so-traditional ceremonies. Have your dream Gazebo Wedding at Viva Las Vegas Wedding Chapels.
Reserve Your Wedding Today!

Old Tradition, the groom shouldn't see the bride until she walks down the aisle! New Tradition, getting hitched in Fabulous Las Vegas! Our "First Look" packages marry the old with the new.
At Viva Las Vegas Weddings brides can ride in a separate limousine, primp with their wedding attendants in a luxury suite and enjoy individual wedding coordination.
Check our Viva Las Vegas
First Look Packages
Viva Las Vegas Recommends Alexis Park Resort!
Special Price for Viva Las Vegas Weddings customers is $89 per night (for a 2 room Monarch Suite!)* Please call Viva Las Vegas Wedding Chapel at (800) 574-4450 to book this special rate.
Welcome to the Alexis Park Resort Hotel, one of the most exciting resorts in Las Vegas. The Alexis Park Resort Hotel is the premiere all suite non gaming resort in Las Vegas. It is located directly across the street from the Hard Rock Hotel and Casino and one mile from the Las Vegas Strip.
From the moment you arrive at our oasis in the sun, you will notice all that makes Alexis Park SPECIAL. Here, you'll love strolling through the lush courtyard gardens and along winding pathways that lead you to three sparkling pools and 495 well-appointed guest suites. The Alexis Park Resort Hotel offers one-on-one personalized service, tropical landscaped grounds and immediate easy access to all that Las Vegas has to offer.
The Alexis Park Resort Hotel provides a day spa, salon and fitness center, business center, gift shop, plus a creative, full-service staff.
During your stay, you may want to experience the "Alexis Gardens " for breakfast, lunch or dinner. Watch your favorite sporting event at "The Bar at Alexis Park " relax with your favorite beverage while enjoying a light snack.
THE MONARCH
The Monarch suites at the Alexis Park Resort Hotel range in size from 450 to 625 square feet. They are elegantly appointed and have either a king bed, queen bed or two double beds, a conversation area with comfortable classic furnishings and an executive work desk. The suites feature a wet bar with a coffee maker and refrigerator. The Monarch suites can accommodate a maximum of 4 persons in spacious surroundings. The king suites offer a pull out sofa Perfect for families traveling to Las Vegas.
Suite Amenities:
Queen, King or two Double size beds
2 telephone lines including computer data port access
Wet bar
Remote control 27" television with on-command pay-per-view 1st run movies
Bedside radio/alarm clock
Iron and ironing board
Hair dryer
Various suite upgrades include 2-story suites and one and two bedroom suites with Jacuzzi and fireplace. All guests of Alexis Park have access to room service, guest services, free safe deposit boxes and business center services.
Special Price for Viva Las Vegas Weddings customers is $89 per night (for a 2 room Monarch Suite!)
*Please call Viva Las Vegas Wedding Chapel at (800) 574-4450 or (702) 384-0771 to book this special rate.
*Price is based on double occupancy per night. Price does not include clark county room and sales tax. Bookings are only available at this special rate through December 31st, 2009. Additional guests are $20.00 each per night and children 12-years of age and under stay free when sharing accommodations with an adult (up to 4 people maximum). Check in time is 4:00 p.m., and check out time is 11:00 a.m. You must be 21 years old in order to check-in. Individuals responsible for own Incidentals. Individuals will be charged the first night room and tax as a deposit for their reservation. Auxiliary aids and services can be rented through the RESORT. Advance notice of registrants requiring special needs i.e., auxiliary aids, and services, sleeping room accommodations, and etc. is required.
Black-Out Dates (Premium Dates) a suite rate of $125.00 plus Clark County Room Tax shall be charged for any reservations made on the following dates:
September 3rd - 5th, 2010 - Labor Day Weekend
November 2nd - 5th, 2010 - SEMA (Specialty Equipment Marketing Association)
December 30th & 31st, 2010 - New Year's
Dining - At "Alexis Gardens"
Cancellation Policy for Las Vegas Weddings
Should you cancel a wedding package of less than a $600.00 value, there will be a
non-refundable deposit of $100.00, wedding packages $600.00 - $1000.00 require a $200.00 non-refundable deposit, packages $1000.00 - $2000.00 require a $500.00
non-refundable deposit, all packages over $2000.00 please call the chapel for deposit.
All deposits held at the time of cancellation may be applied to any wedding rescheduled at a future date in our Viva Las Vegas wedding chapels. Total amount is nonrefundable if canceled within 48 hours of scheduled ceremony.
Buy a DVD of your wedding!
Add a DVD of your wedding order for only $50.00, a $75.00 value!
You can also order this item as a gift for the newlyweds.