Ron DeCar's Event Center is the newest venue for Las Vegas wedding receptions, located right on the Las Vegas Strip.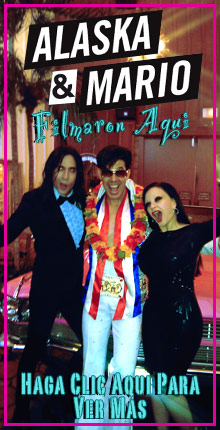 Old Tradition, the groom shouldn't see the bride until she walks down the aisle! New Tradition, getting hitched in Fabulous Las Vegas! Our "First Look" packages marry the old with the new.
At Viva Las Vegas Weddings brides can ride in a separate limousine, primp with their wedding attendants in a luxury suite and enjoy individual wedding coordination.
Check our Viva Las Vegas
First Look Packages
Our Classic Romance Wedding is designed for brides who prefer a touchingly inspirational ceremony in a setting much like an elegant and traditional church. Our Main Chapel is serenely beautiful, featuring glorious vaulted ceilings and stained glass windows.
We at Viva Las Vegas Wedding Chapel strive to make your classic Las Vegas Wedding as perfect as possible. Just because you're getting married in Las Vegas doesn't mean you can't have all the beauty and intimacy of a traditional wedding back home!
The Classic Romance Wedding Package
The Classic Romance Wedding Package includes: your ceremony performed in our warmly candlelit Main Chapel, 6 Rose Bouquet, Boutonniere, 8 Candid Photos (taken during ceremony), Souvenir Wedding Scroll, Wedding Website and Wedding Invitation, Personal Wedding Coordinator, Music, Candlelit Chapel, Courtesy Transportation Service to and from the Chapel, plus Your Names In Lights on Our Marquee. This wedding is limited to 40 wedding guests or less.
This Las Vegas Wedding package does not include the $60 (cash only) minister fee or the tip for your driver, suggested at $30.00. Photographer gratuity is at your discretion. A $100 non-refundable deposit is due at the time of the booking.
Package Features Include:
Ceremony Performed in The Main Chapel
6 Rose Bouquet
Boutonniere
8 Candid Photos (taken during ceremony)
Souvenir Wedding Scroll
Free Wedding Website and Wedding Invitation
Wedding Coordinator
Candlelit Chapel
Music
Courtesy Transportation Service to and from Chapel
Your Names In Lights on Our Marquee
Wedding is Limited to 40 Wedding Guests or Less
Price $375.00
Items you can add to your Wedding Package
You may want to add special extras to your simple wedding ceremony to make it just right for you. Enhance your bouquet with a wide selection of fresh flowers, add a video or DVD of your wedding ceremony, or choose sedan transportation to and from the wedding chapel. You might even want to opt for luxury round-trip limousine service (limo seats eight people) from your Las Vegas Strip hotel to make your wedding unforgettable.(You must remember to tip your limo driver. Suggested tip is $30.00 or more.)
Upgrade to a
8 Rose Bouquet
$20.00
Wedding DVD
$50.00
Upgrade to
Limo Transportation
for up to 8 people
$50.00
Viva Las Vegas Weddings offers many choices in traditional Las Vegas wedding packages. But we're always delighted to accommodate any special requests you have for your Las Vegas wedding.
Our stunning custom flower arrangements are designed to impress your wedding guests with their splendor. Consider ordering a custom bouquet to match your wedding colors. The intoxicating beauty and scent of our lush cascades of roses, gardenias, stargazer lilies and tropical flowers is something you'll remember long after your wedding day. Of course, then there are the gorgeous photos of the bride and her magnificent wedding bouquet to consider! Call us to discuss your many floral options.
You want to look at your best on your wedding day, and we can help. Rent your dashingly stylish tuxedo from Viva Las Vegas Weddings for as little as $75.00. Viva Las Vegas tuxedos are the height of fashion and always the perfect choice for a traditional wedding.
Cancellation Policy for Las Vegas Weddings
Should you cancel a wedding package of under $600.00 in value, there will be a
non-refundable deposit of $100.00. Wedding packages from $600.00 - $1000.00 require a $200.00 non-refundable deposit. Packages from $1000.00 - $2000.00 require a $500.00 non-refundable deposit. For all packages over $2000.00, please call the chapel for deposit information.
All deposits held at the time of cancellation may be applied to any wedding rescheduled at a future date in our Viva Las Vegas wedding chapels. The total amount is non-refundable if canceled within 48 hours of the scheduled ceremony.