Ron DeCar's Event Center is the newest venue for Las Vegas wedding receptions, located right on the Las Vegas Strip.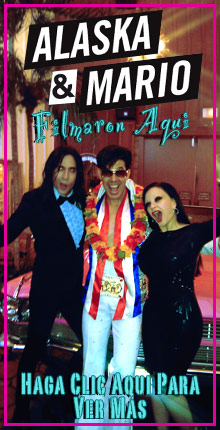 Old Tradition, the groom shouldn't see the bride until she walks down the aisle! New Tradition, getting hitched in Fabulous Las Vegas! Our "First Look" packages marry the old with the new.
At Viva Las Vegas Weddings brides can ride in a separate limousine, primp with their wedding attendants in a luxury suite and enjoy individual wedding coordination.
Check our Viva Las Vegas
First Look Packages
Friday The 13th Las Vegas Wedding Packages
2017 Has two Friday the 13th's (January & October)!
2017 two Friday the 13ths, Friday, January 13th, 2017 and Friday, October 13th, 2017. It's a frighteningly fabulous time to get married on Friday the 13th in Las Vegas. Friggatriskaidekaphobics are people who fear Friday the 13th, while brave and daring wedding couples from around the world know that there is no better day to make there way to Viva Las Vegas Wedding Chapels. Say "I Do" on Friday the 13th with a candlelight wedding ceremony in true Gothic style.
For a moonlit, dark and romantic wedding ceremony, there is no better choice than our Outdoor Garden and Gazebo Wedding Chapels. Not sure which day is better, pick them both!
Our ghouls are standing by the phone ready to reserve your
Frighteningly Fabulous Friday The 13th Wedding in Las Vegas!

Call us at 1-800-574-4450 or 702-384-0771
Gothic Style Weddings for Friday the 13th!
Year Round Halloween Weddings from Viva Las Vegas Wedding Chapels
Come join us as the spirits of a thousand years rise for your occasion. Choose your Monster of Ceremonies. Choose the seance that most suits you. The graves will be set in stone as the fog sits atop the stain glass chapel. The only place to have a halloween wedding is at Viva Las Vegas Wedding Chapel. We love Halloween so much that we celebrate it 365 days a year!
Allow us to take you on a tour of our bloodcurdling, witch cackling wedding ceremonies. All of the old spirits will be in attendance. We have invited Zombie Elvis, The Count, The Mistress of the Dark, Mr Reaper and many other howling hobbits.
If you love Halloween, are Goth, adore Vampire Lore or are searching for an alternative Las Vegas wedding ceremony? We have a few to choose from! Our Gothic Wedding package may be right up your alley...which leads directly to our wrought-iron cemetery gates, of course! Our Las Vegas Wedding Chapel is transformed into a foggy graveyard by a feat of unearthly magic on this very special night!
Cancellation Policy for Las Vegas Weddings
Should you cancel a wedding package of less than a $600.00 value, there will be a non-refundable deposit of $100.00, wedding packages $600.00 - $1,000.00 require a $200.00 non-refundable deposit, packages $1,000.00 - $2,000.00 require a $500.00 non-refundable deposit, all packages over $2,000.00 please call the chapel for deposit.
All deposits held at the time of cancellation may be applied to any wedding rescheduled at a future date in our Viva Las Vegas wedding chapels. Total amount is nonrefundable if canceled within 48 hours of scheduled ceremony.
Buy a DVD of your wedding!
Add a DVD of your wedding to your order for only $50.00. It's a $75.00 value!
You can also order this item as a gift for the newlyweds.