Ron DeCar's Event Center is the newest venue for Las Vegas wedding receptions, located right on the Las Vegas Strip.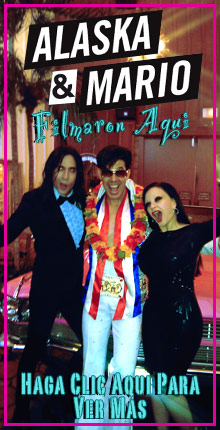 Old Tradition, the groom shouldn't see the bride until she walks down the aisle! New Tradition, getting hitched in Fabulous Las Vegas! Our "First Look" packages marry the old with the new.
At Viva Las Vegas Weddings brides can ride in a separate limousine, primp with their wedding attendants in a luxury suite and enjoy individual wedding coordination.
Check our Viva Las Vegas
First Look Packages
12-13-14 Las Vegas Wedding Packages!
December 13th, 2014 is the most uniquely memorable Las Vegas wedding date in all of 2014. Best of all, it falls on a Saturday! For this reason, if you're thinking of tying the knot on this trendy, sequentially-numbered wedding day, reserve your 12/13/14 wedding early. It's bound to be another crazy-exciting, record-setting day at the Viva Las Vegas Wedding Chapel.
When you choose a special wedding day like 12/13/14, you'll always remember every anniversary to come. More than that, you'll never forget the thrilling time you had being wed in any of our traditional, themed or Elvis wedding ceremonies. Book now, so you'll be sure to have the time, chapel, and selection of wedding package that you prefer. The early bride (and groom) gets the worm!
12-13-14 Las Vegas Wedding Packages!
Please call the Viva Las Vegas Wedding Chapel and make your reservation for these 12-13-14 Las Vegas Wedding Specials!
Toll Free Phone: (800) 574-4450 / Local: (702) 384-0771
Please Note: These wedding specials are valid only on December, 13th 2014. These specials can not be used with other coupons or combined with any additional discounts. Specials do not include Minister's Fee of $60.00. Some packages do not include Limousine Service to and from the wedding chapel.
Viva Las Vegas Wedding Chapels offers dozens of different Las Vegas wedding packages. Can't find exactly the right one for you? We're always delighted to accommodate your special requests. Dreaming of a special bouquet? Our on-site florist can offer personalized service, tailoring your wedding flowers to fit your dreams and budget. Don't want to go to the trouble of packing a bridal gown and tuxedo? Wedding gowns, tuxedos and costume rentals are available in our online Wedding reservaton and gift shop. Viva Las Vegas Weddings has it all!
Be sure to obtain your marriage license in advance at the Regional Justice Center, 201 Clark Ave. 702-671-0600 www.co.clark.nv.us. For all legal weddings, the couple is responsible for obtaining a marriage license from the Marriage Bureau. A Marriage License costs $60.00, cash only. Both bride and groom must present a Valid Photo ID to obtain the Marriage License.
Buy a DVD of your wedding!
Add a DVD of your wedding to your order for only $50.00. It's a $75.00 value!
You can also order this item as a gift for the newlyweds.
Cancellation Policy for Las Vegas Weddings
Should you cancel a wedding package of under $600.00 in value, there will be a non-refundable deposit of $100.00. Wedding packages from $600.00 - $1,000.00 require a $200.00 non-refundable deposit. Packages from $1,000.00 - $2,000.00 require a $500.00 non-refundable deposit. For all packages over $2,000.00, please call the chapel for deposit information.
All deposits held at the time of cancellation may be applied to any wedding rescheduled at a future date in our Viva Las Vegas wedding chapels. The total amount is non-refundable if canceled within 48 hours of the scheduled ceremony.